Paragon Consulting Group, Inc. has the professional knowledge to assess, design, and manage complete engineering solutions.  Local, state, and federal governments, as well as large and small private sector companies, have relied on PCG's resources and experience.  Our talented staff implements each project to client-driven satisfaction, designing solutions in disciplines ranging from water and wastewater treatment to airport siting.
Our thoughtful approach means that PCG focuses on discovering the value for solving our clients' problems. No matter how big or small the project, PCG: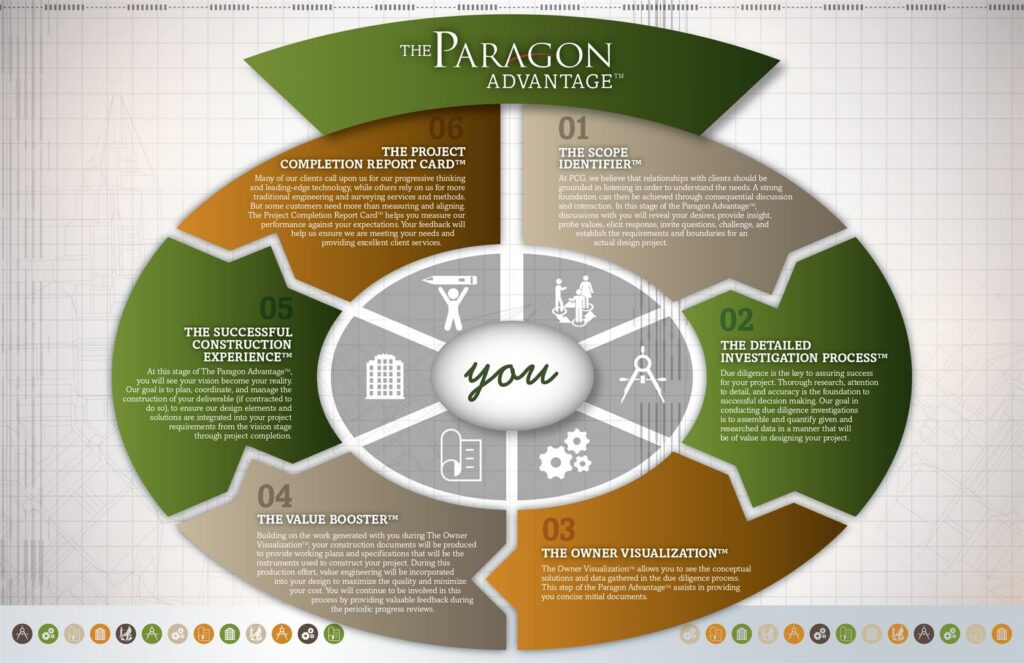 We combine technical expertise, hands-on experience, relationship building, intelligent advice, strong management, and smart, innovative thinking to maximize each project's potential – it's known as the Paragon Advantage – and it works both to the benefit of the client and to the many communities impacted by every project's outcome.
In short, Paragon is your partner in providing people and ideas, with the solutions that take your projects from concept to reality.